Western Morning News article 16th June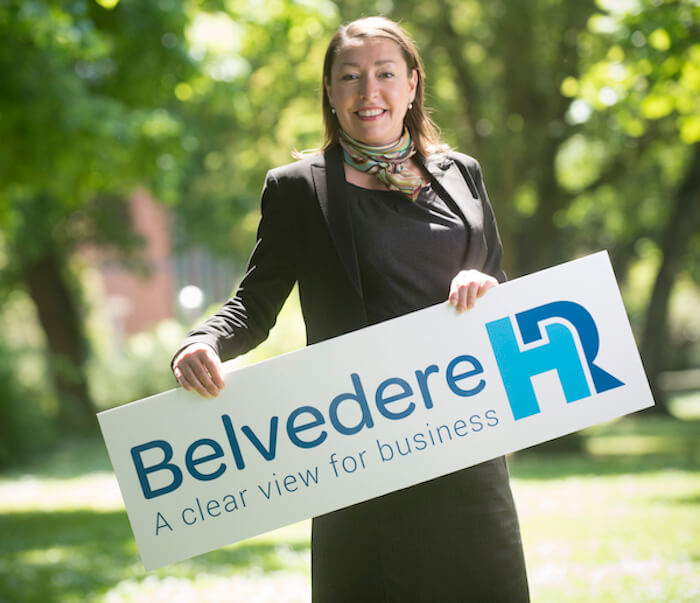 This is the press release used for the Western Morning News article 16th June.
New HR consultancy launches in Exeter
A firm offering businesses support with HR has been launched by local business woman, Jacqui Cousins. Belvedere HR was established in April and has already signed up its first new clients, Exeter International Airport, Conker Spirit Limited and Garland Support and Training.
The firm has been set up to help businesses that do not have an in-house HR resource manage HR effectively in line with current employment legislation and best practice.
Businesses services include advice on annual leave, parental leave and flexible working requests, as well as management of recruitment and contracts.
Managing director, Jacqui, said: "One of our key services is performance enhancement: we want to help Exeter businesses realise their potential.  Our ethos is to help businesses put effective employment solutions in place to minimise the possibility of things going wrong. However, should serious employment issues arise we also offer a comprehensive range of services from advice on grievance situations, to assistance with disciplinaries and managing a tribunal process."
Previous employer, and current Belvedere HR client, Exeter International Airport managing director, Matt Roach, said: "Jacqui's expertise over the last twelve years has helped the airport develop as a business whilst it has undergone several significant changes. Belvedere HR provided the airport with invaluable advice in a recent employment issue. Jacqui's knowledge gave us the peace of mind that we were meeting our obligations to our staff and she has the confidence and approachability that helped us make the right decisions for the business."
For more information please visit www.belvederehr.co.uk